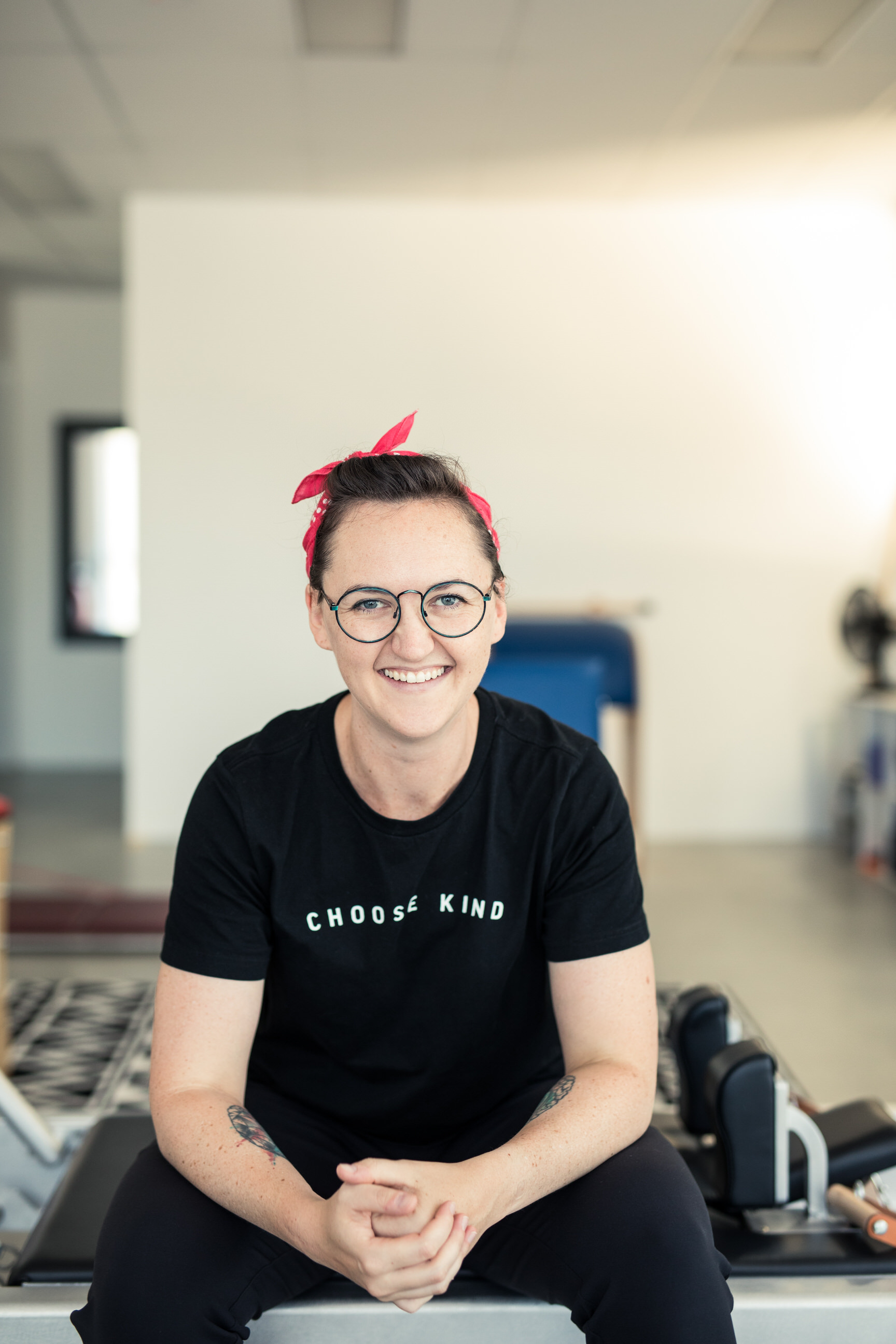 Breaking down barriers to build us up
Lifelong learner, mover and shaker AOK has returned to Australia and is supporting a wonderful community in Perth from her unique centre of Physiotherapy and Pilates where the star attraction is her clients.
Equally comfortable working with elite athletes and clients who are just starting to make healthier choices, Alex is keenly aware of how our language, training and expectations can work against our clients and their goals.
Much of what we know in anatomy and movement comes from text books written long before 2021 and this has contributed to many clinicians and practitioners looking to update their knowledge to reflect their true clientele and not just who look like text book illustrations.
Alex is passionate about educating clients as well as colleagues on how to care for the body, expectations during rehabilitation and exercise and a more realistic and compassionate approach to posture in the 21st century.
Visit Alex O'Neill King at AOK Keep Moving
Brief Outline:
Throughout our lives we all have the normal, human experience that is Pain - A useful tool that our bodies have developed to motivate and protect us. What is NOT useful or helpful is the associated fear, panic, loss of function and withdrawal from our meaningful activities that often occurs when pain persists. We as Pilates Teachers are placed in a position of trust when our people come to work with us. The language we use, the decisions we make and the way that we make our people feel when they are with us can have both a positive, and a negative effect on their pain experience! 
What you will learn:
Introduction to the Neuroscience, Anatomy & Physiology behind how and why we experience pain
How to work within your scope of practice when working with people experiencing pain
Updates from current research that directly applies to common theories and practices used in the studio
Practical strategies to use in the studio including language, cues, positions and exercise selection/modification to support your people living with pain 
There's a lot on offer at TMRACADEMY
We offer complete certification (online or IRL), short workshops and extended programmes too!
Check your inbox to confirm your subscription