JOIN THE DOTS!
Even seasoned industry professionals rarely have access to the bigger picture of the apparatus family. Join TMRACADEMY and delve into JHP's whacky inventions that somehow make perfect sense in mind and movement.
You'll be taken through the Magic Circle, Foot Corrector, Toe Corrector/Tensometer, Neck stretcher/tensometer, Ped-o-Pul, Push-up pieces and Aeroplane board. Each apparatus offers clear video footage (which is downloadable) in addition to a traditional manual. Plus, you have access to this platform (or similar) for life and we will be adding fresh material seasonally!
Each apparatus is taught by course director Nicholas Psarros based on how he works with the general public as well as his understanding of the archives. More than just a historical understanding, these videos will ensure you are best prepared to help your clients reach their best in the method and in life.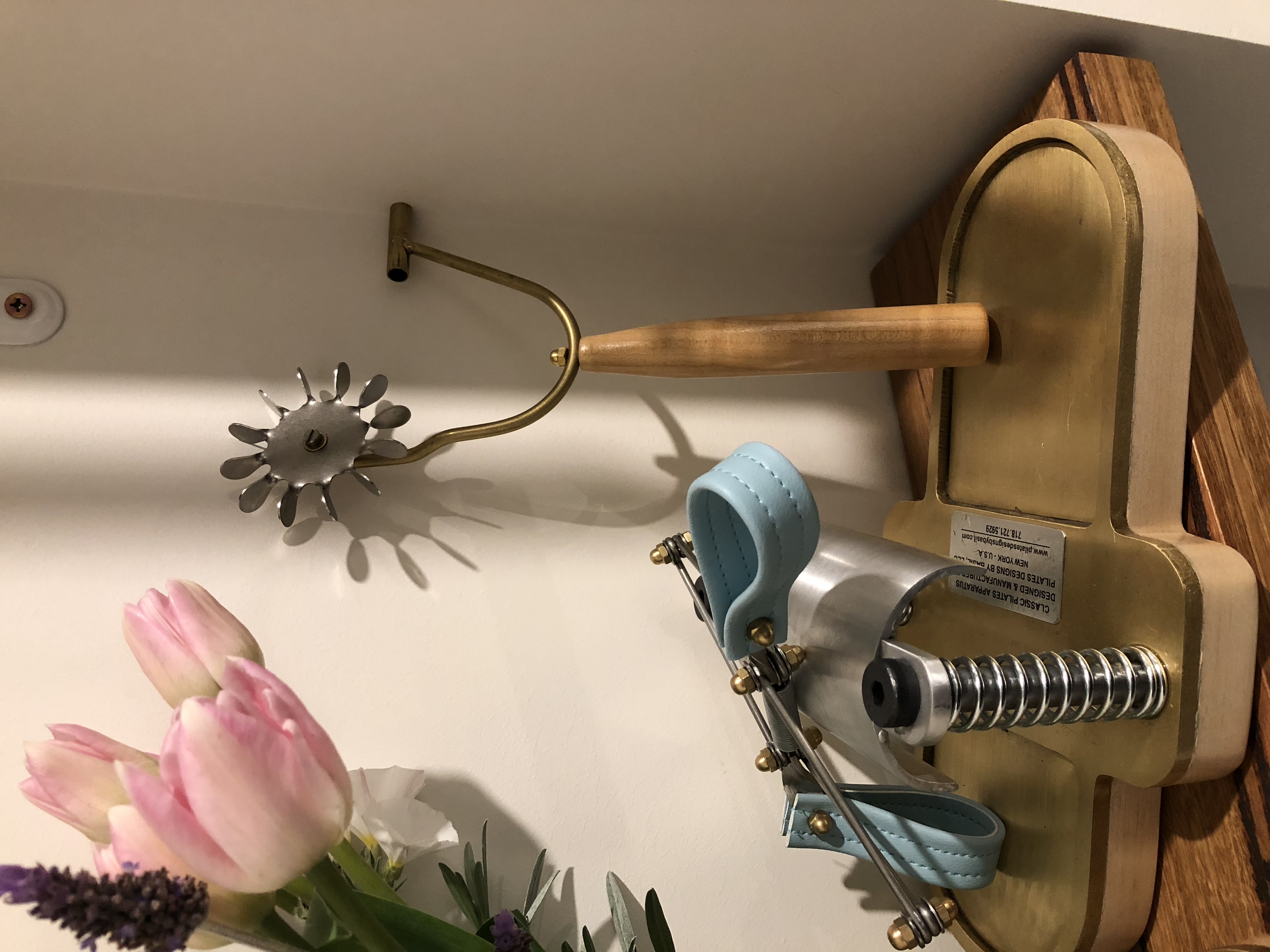 Foot Corrector
Toe Tensometer
One of JHP's earliest inventions, the Foot Corrector reminds us of having our shoes fitted for school, but also of a mini-Wunda Chair for your trotters.
The Toe tensometer comprises of a resistance spring and toe loops and when used with the whole body has the effect of electrifying your feet and movement.
Ped-o-Pul
We are starting to learn more about this device and yet, we don't have a clear understanding of what it's name means ... but that's Joe for you!
This apparatus can offer relief for clients who need to 'wake up' their back line and a place to get stronger for those who struggle in supine.
It's arms disguised as full body integration and concentration, AKA the Pole of Truth.
Although we don't have on hand Joseph's cool gizmos for the hands, the standing arm series is used by a variety of Pilates lineages.
Fairly simple and extremely effective this traditional 'flow' has been on high rotation during Zoom sessions.
It also acts as a wonderful preparatory sequence for the Cadillac arm springs which may be too heavy for newer clients to master.
Magic Circle
Magic Circle is for burning inner thighs right?
Well ... you're not wrong, but it is for so many things, not least the concept of understanding and challenging symmetry and the midline.
Whether you use it to wake up your neck, your inner-thighs or the whole body in a larger sequence, the circle is simply MAGIC.
This apparatus (originally known in a different format as the Magic Square) acts beautifully as a preparatory tool for the Cadillac.
Hated by clients, adored by instructors ... Joe definitely knew how to get you to find your centre.
Aeroplane board
Neck stretcher / tensometer
Q: How do you hold your own head up?
A: The Neck Stretcher
Q: How do you help a client understand their leg to body connection?
A: The Aeroplane board
These two gadgets which are used with The Cadillac are less about tricks (despite their look) and more about deep and meaningful conversations with the body.
Let us show you!
Whether you are a handstand pro or always have sore wrists in weight-bearing, the push up pieces are here to teach you something about weight placement and your connection to the ground.
TMRACADEMY offers a simple and effective 'flow' on the apparatus which is great for clients who need variability in their grip position when training.
We use these in the studio to prepare clients for weight-bearing on the Reformer (Long Stretch series) and as an alternative to the Ladder Barrel for Handstand.
ATTENTION TO DETAIL


TMRACADEMY is known for educating fabulous teachers who share our love of detail, precision and care for the method.
We offer this module wholly online, but you are always welcome to individual tuition by booking private sessions either on Zoom or at the Melbourne studios.
We hope you enjoy integrating this OG work into your client sessions because it is truly where the gold is. Too often 'Classical' is thought of as this boring, over-wrought and strict method ... but in reality it is something different entirely with the sole aim of improving wellbeing.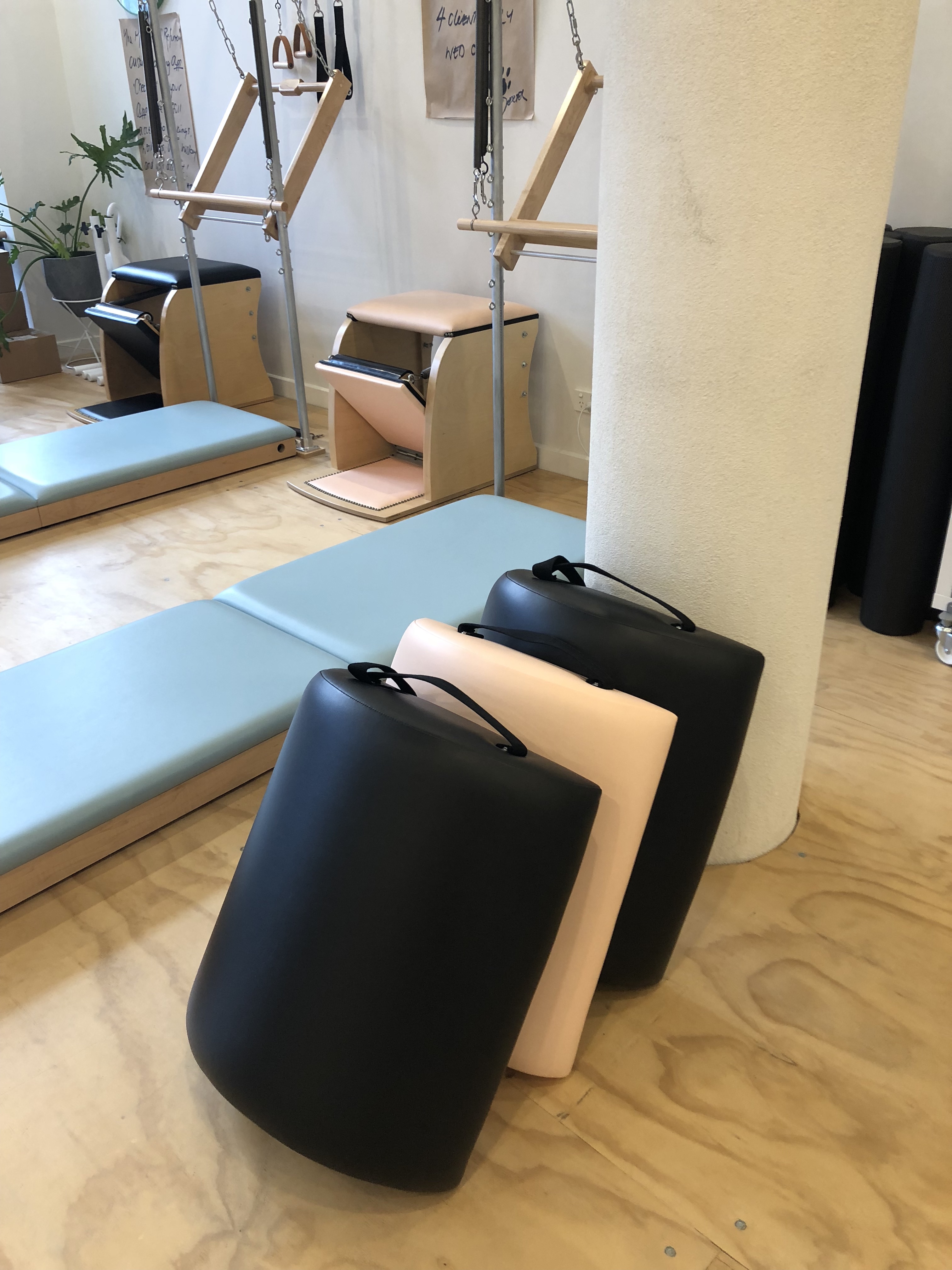 Check your inbox to confirm your subscription