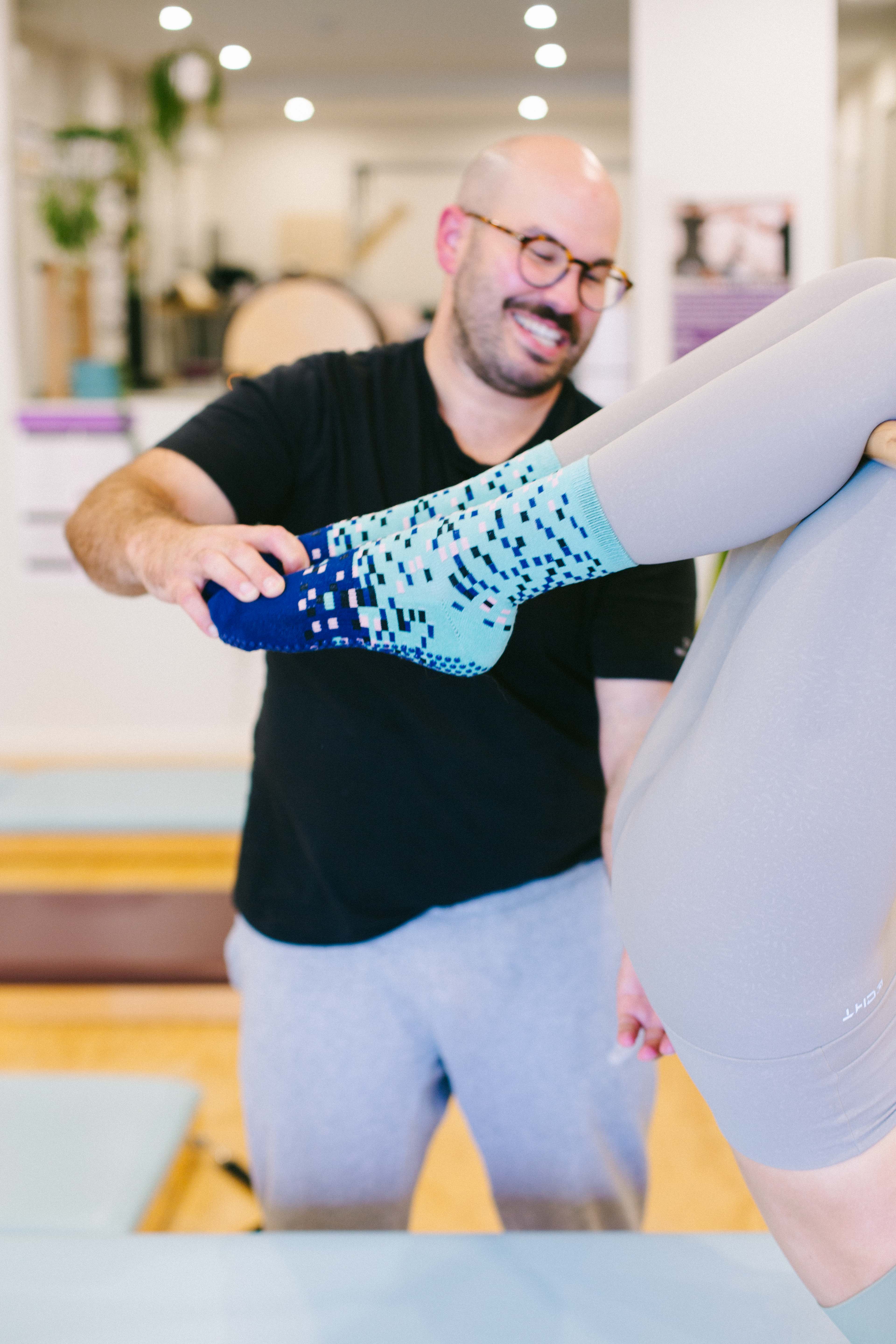 It's me again, Nicholas Psarros
This workshop is about the nuts and bolts of threading the Reformer work together; how you mount and dismount or transition from one movement to the next IS not only important, but a hallmark of the Pilates philosophy. Sadly this is left out of most teacher training courses and rarely explained in extreme detail or even written down!
This concept of telling people how to get on and off the beast may be seen as 'picky' to some, I get that ... but it's also a framework that strengthens the body (and mind) throughout the list and does much of the teaching for you. WIN!
With the help of some brilliant Pilates lovers - Ji Choi and Chris Kelly - I have filmed all of the nuts and bolts that will make you a Reformer transitions expert. These are all downloadable. You'll also have access to a document in which I break down every SINGLE component, which will make Joseph Pilates' work way more relatable.
The mission for TMRACADEMY is simple, to throw the doors open on what has previously been a tightly-held fortress of knowledge around Classical Pilates. By offering training that is based on two decades of teaching experience and is open-minded, wallet-friendly and built with care ... our industry can surge ahead, equitably.
What else is happening at TMRACADEMY?
Dive in, we have all sorts on offer and something new every season.
Check your inbox to confirm your subscription